I'm sure, well I hope I'm sure that everyone is excited for Worldwide! Last years event was a blast and we can only expect this years event to be even crazier. We'll be posting up some information as the days lead up to the festival! For more info on a full lineup click on Gilles's nose below.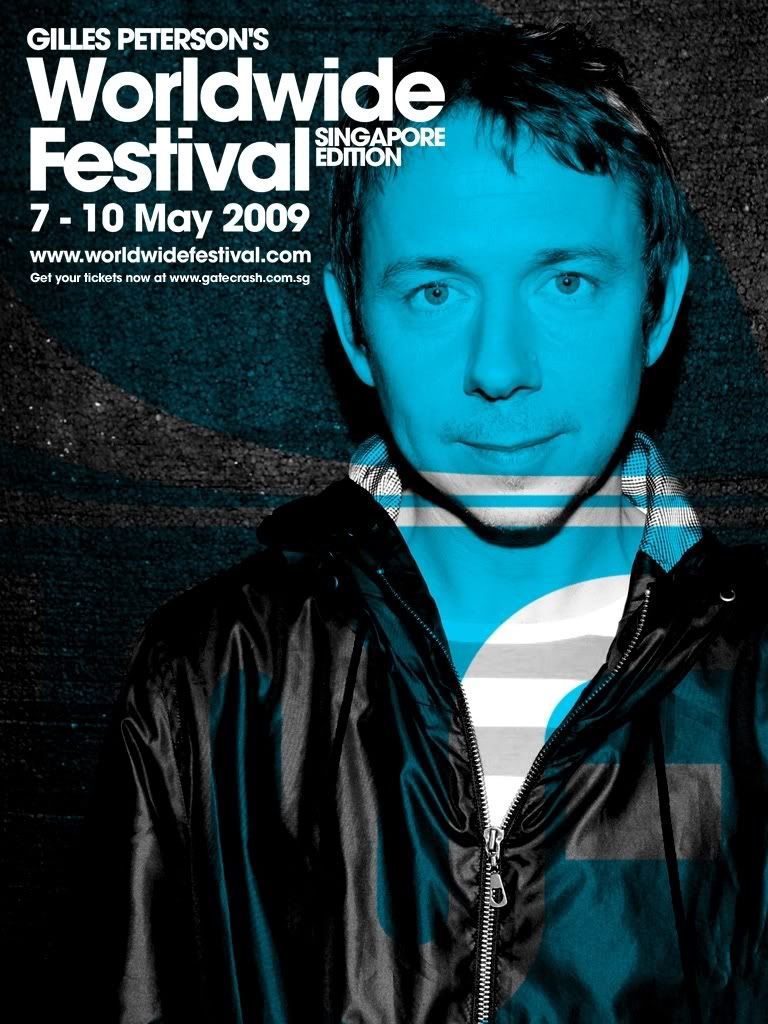 7 May 2009 WF Exclusive Opening (Singapore Art Museum)
Gilles Peterson (UK), Taylor Mcferrin live (US), Lefto (BE), Simbad (FR), The Stoned Revivals live & unplugged (SG), Funk Bastard (SG)
7 May - WF Opening Night Advance: $18 At-the-Door: $25
For WF Opening Night Advance Tickets
email:
mayalynn@festivalsg.org
8 May 2009 WF Live in the Lion City (ZIRCA)
DJ Kentaro (JPN), Jose James live (US), J.A.M live (Soil & "Pimp" Sessions Trio) (JPN), NovoBloco + Bloco Singapura live (SG), Toshio Matsuura (JPN), Garfld (FR), Cosa Nostra live (SG).
CLICK HERE to buy your ticket in advance now: 8 May - WF Live in the Lion City Adv: $60 At Door: $75

WF Live In The Lion City tickets are also available at SingPost outlets, S.A.M Kiosks & The Substation Box Office