Here is some more information on WF!
WF SPECIAL ADVANCE DOUBLE DAY PASS: $90
[Entry to WF Live in the Lion City & WF Beach Weekender]
Click on either the WF Live in the Lion City or WF Beach Weekender links above and you will have the option to choose the double day pass as well. You can also call gatecrash directly to book your ticket at the following number. Phone Booking: +65 6100 2005
tickets available at www.gatecrash.com.sg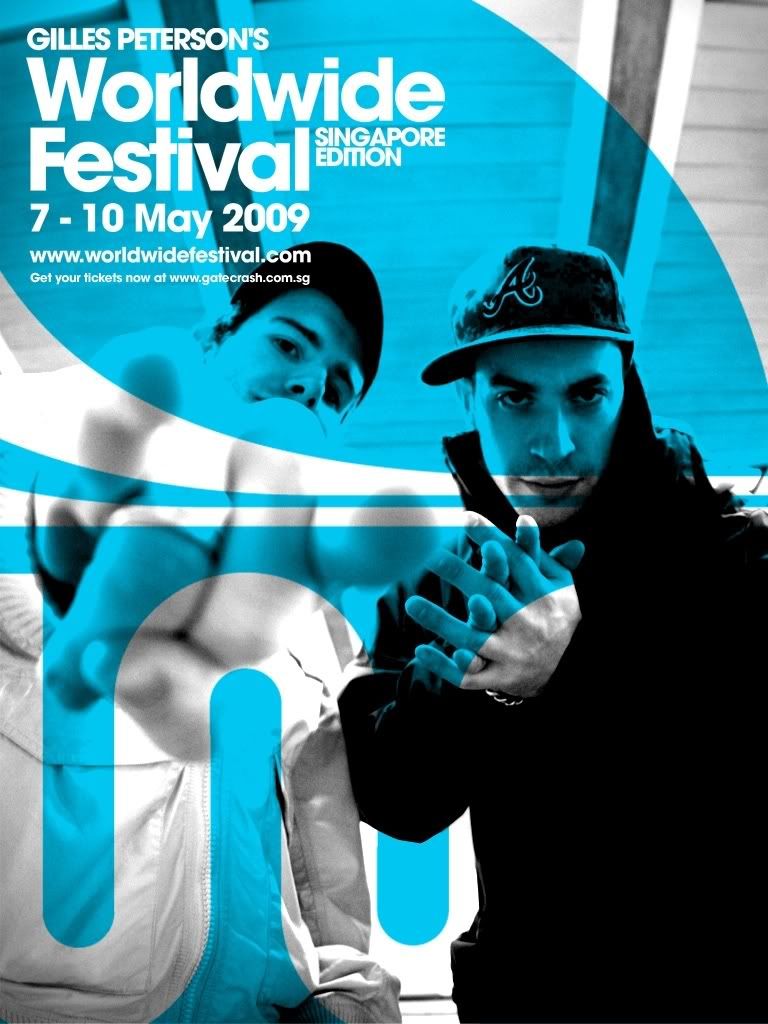 9-10 May 2009 WF Beach Weekender (Cafe Del Mar, Siloso Beach, Sentosa)
Gilles Peterson (UK), Jack Beats (UK), Todd Terje (NOR), Mr.V (US), Oveous Maximus (US), Christian Prommer (GER), DJ Kentaro (JPN), The Nextmen (UK), Dorian Concept (AT), Alex From Tokyo (FR), Al Haca (AT), Harmonic 313 (UK), Stereotyp's Ku Bo Project (AT), Lexie Lee (JAM), Lil Monsta (BR), Garfld (FR), Lefto (BE), Vinnie (HK) and the cream of the Singaporean Live & Club scene, Aldrin, Bloco Singapura, Miss Sangeetha ,Cosa Nostra, Pushin'On, Dubwise, Has, Tirso, Mugic, Hook & KFC, Ming, NDC and many more.
CLICK HERE to buy your ticket in advance now: 9-10 May - WF Beach Weekender Adv: $45 At Door: $55

WF Beach Weekender tickets are also available at SingPost outlets, S.A.M Kiosks & The Substation Box Office