Designer Dana Lee, more known for her work with
A-Z Collection
, has been working on her solo line called
D.LEE
, for this FW09.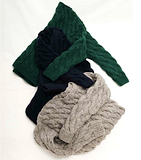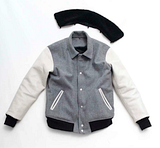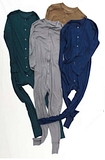 The line projects an contemporary approach to a lot of distinctly Canadian / North American pieces of clothing: varsity jackets to cable knit sweaters to full body long johns. The items in the collection carry a pure vibe where the piece of clothing is what it is. No frills or unnecessary details, just impeccable quality material and construction. Majority of products are made in the USA and Canada, materials are predominantly from Canada. You could almost say that it's a North American
Albam
, in the sense that almost everything is sourced and produced from the company's base (NY) and the designer's home (Canada).
Can't wait to see the line in person, it's just unfortunate that Singapore doesn't get cold enough, I guess we will have to be patient for SS10.
Do check out her new website, there is a great video installment,
D.LEE
.