One of our new members on the
sifr
team has been cracking away at our merchandising display. The following photos are from the first segment of the production process for
sifr
essentials signage that we use at our selected retail outlets.
Printed image on tracing paper. Just checking alignment for wine box slats. This printed image will be 'exposed' onto the silkscreen mesh. The printed image on tracing paper is black, doesn't allow light to pass through so, whilst exposing, the part, that gets light will harden thus preventing the emulsion (next photo, purple) to be washed off.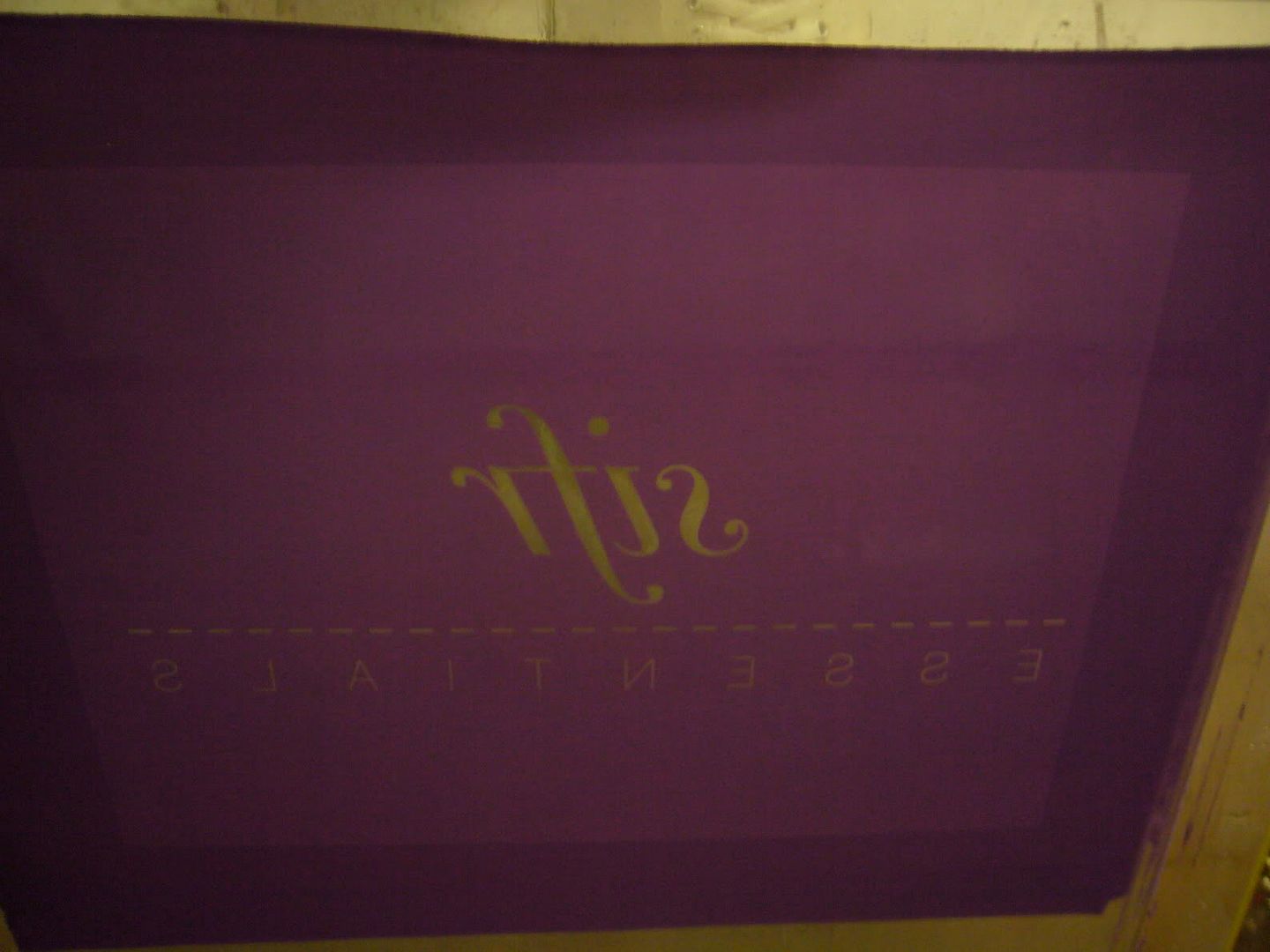 What an exposed mesh will look like with stencil of image.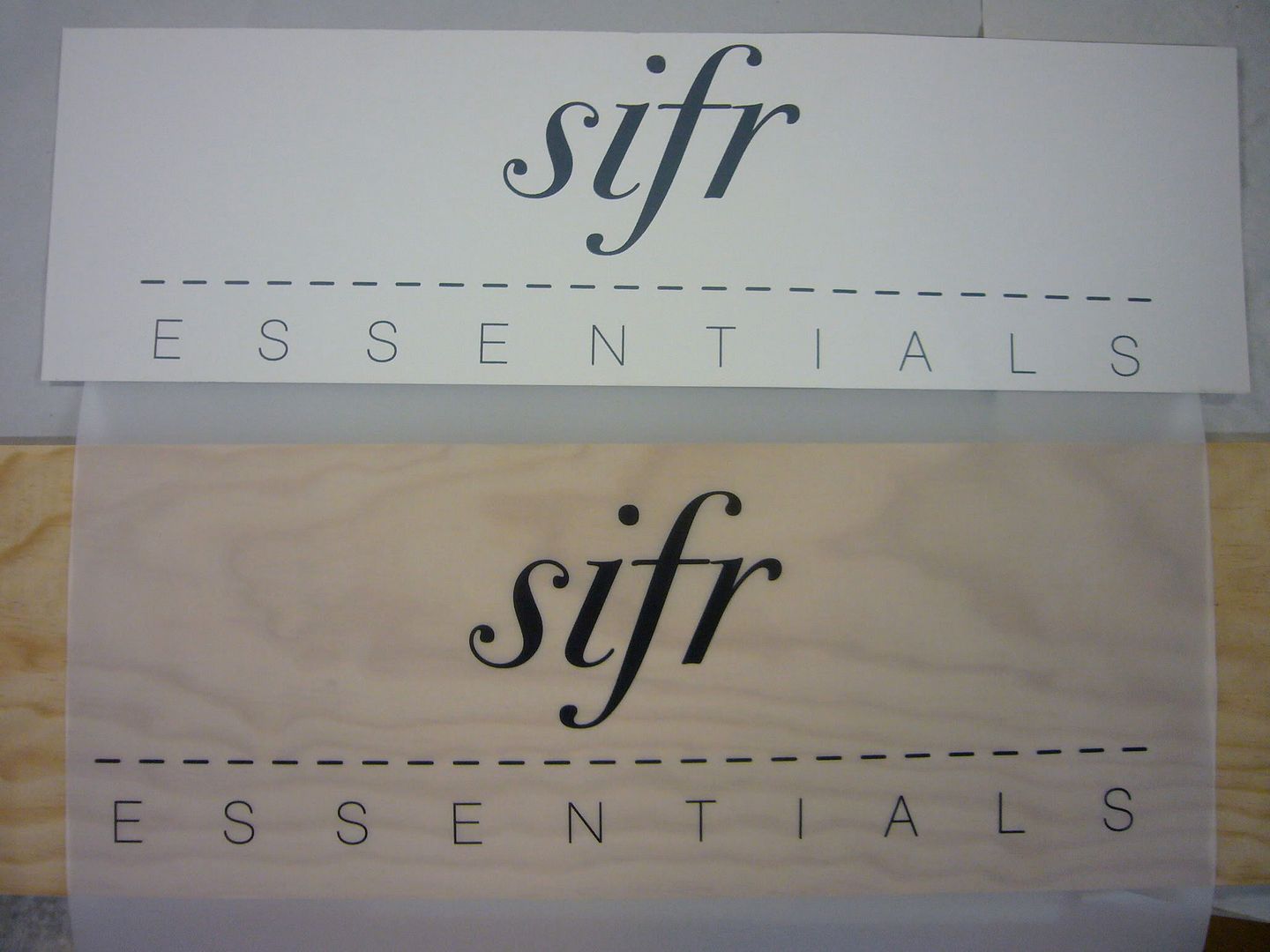 Test print for colour.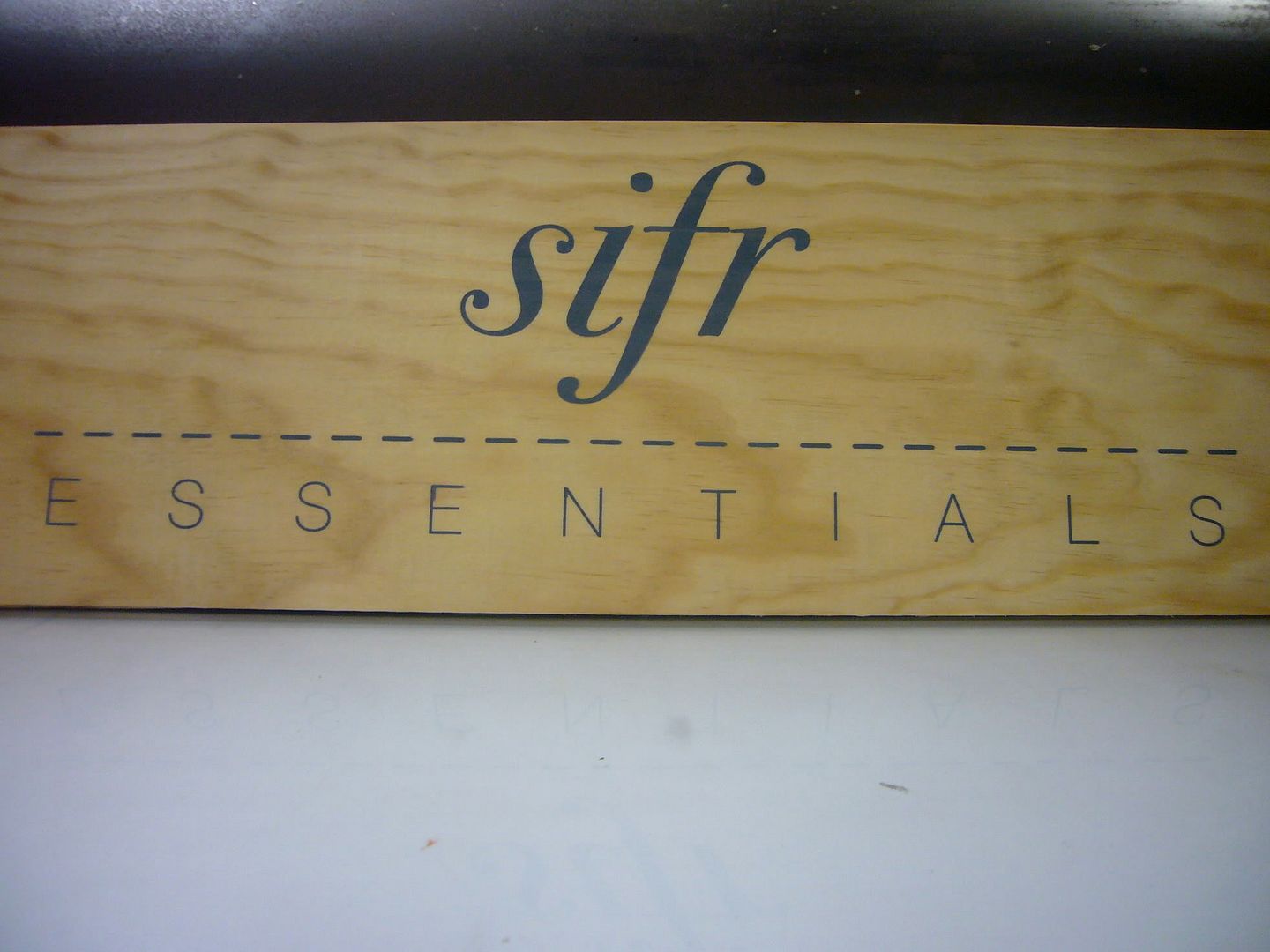 Test print on wood.
Hope everyone has had an auspicious start to the new year(hangovers count as auspicious)!