Here are some snapshots of new items that are coming out from our workshop. The three pieces are:
3/4 Floral Henley Shirt using matte/semi translucent cream buttons. The fabric is a very light silk-screened broadcloth with contrasts on placket and trims. Garment is enzyme and silicone washed for a soft and worn out feel. This is retailing at 139SGD.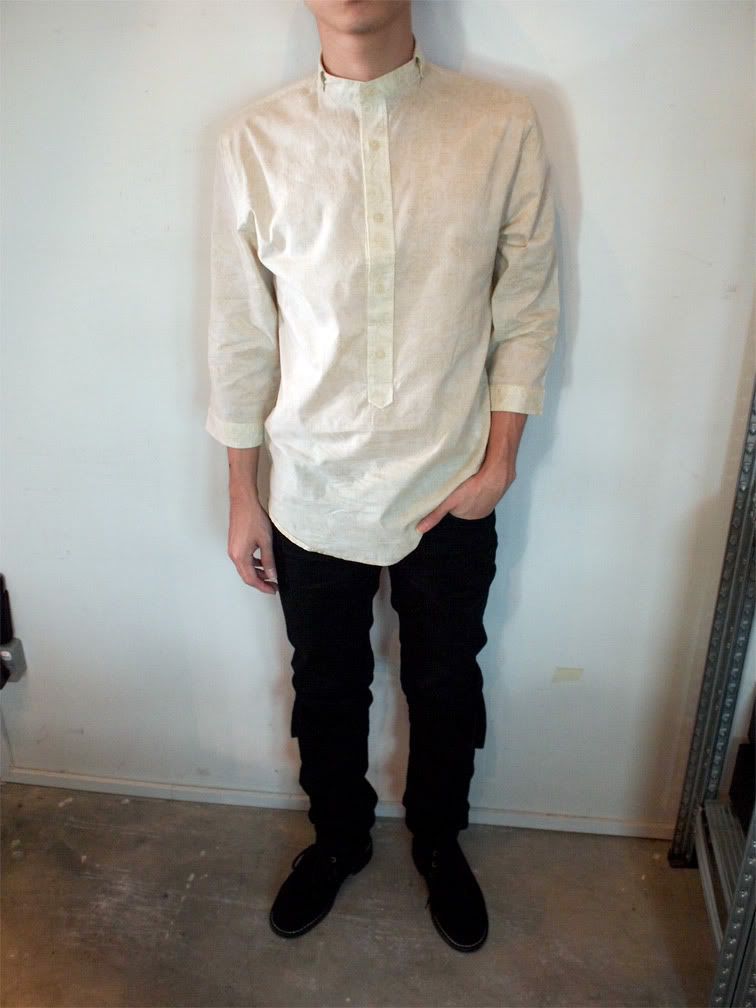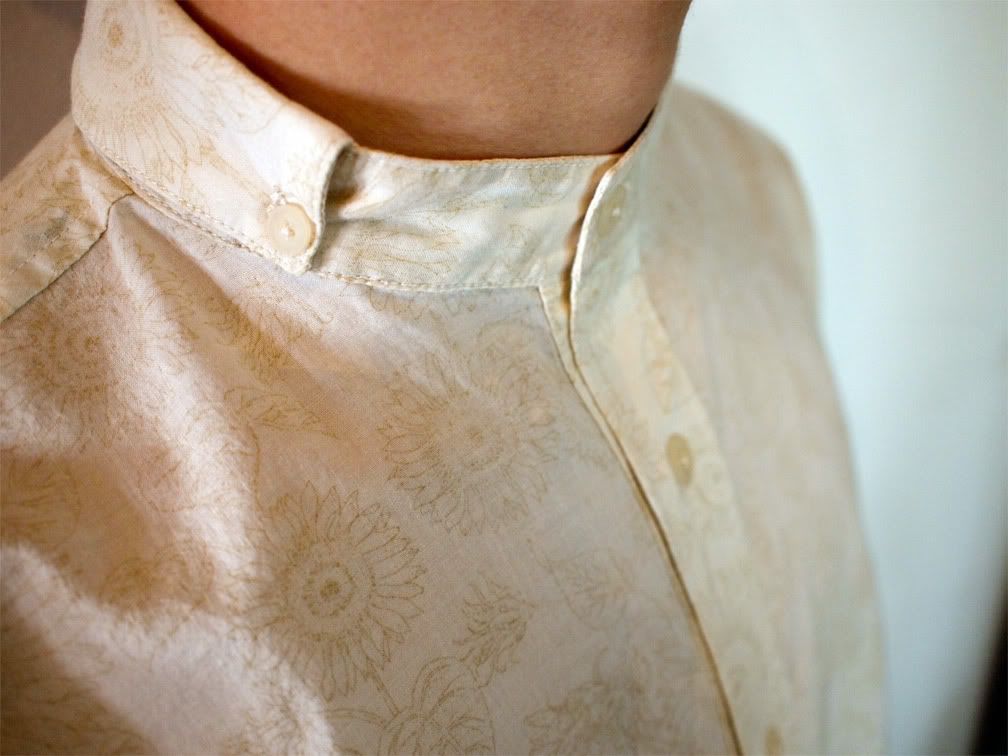 Next is the Raglan Short-Sleeve Cardigan which uses an interlock jersey (155 GSM in weight) combining construction detailing around the shoulders to create a more natural draping sleeve and a more solid structured body. Garment is washed with fabric softener for smoother hand feel. Check the detailing on the back. This is a pretty interesting sewing detail that uses self binding. Great on footwear and accessories such as bags as well. This is retailing at 119SGD.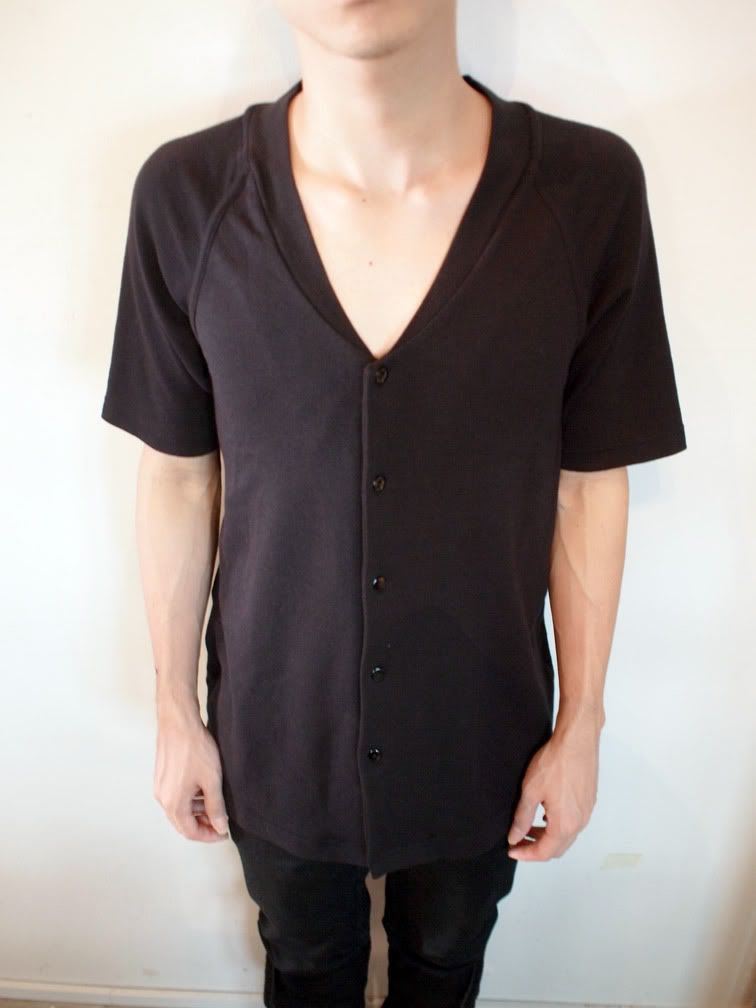 Worship Shirt Act: III is also being re-released. This garment features stretch poplin with subtle patch construction along the front panel. This is retailing for 109SGD.